Fixed base
Standard base with three insulated plastic fiber feet, with mounting holes for eventual fixing of the tripod on the ground.
Step 3 of 3
Choose an attachment bracket
Please click one of the options below to proceed to the next step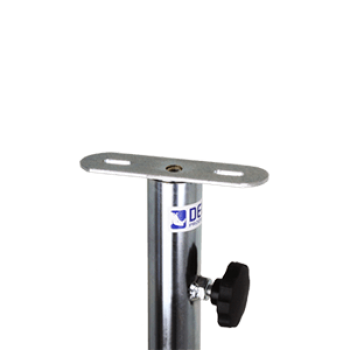 Standard version with strip fixation and M8 thread in the middle.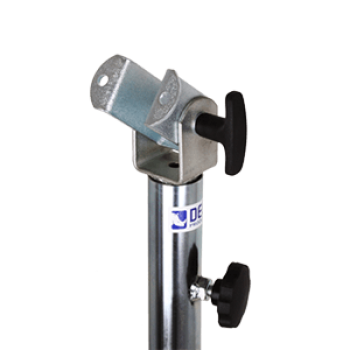 Removable hinge mounting bracket for OPUS worklighting and other fixtures. With this adjustable mounting the armature can be put in any position within 230 degrees. Center distance between the 2 holes is 59 mm.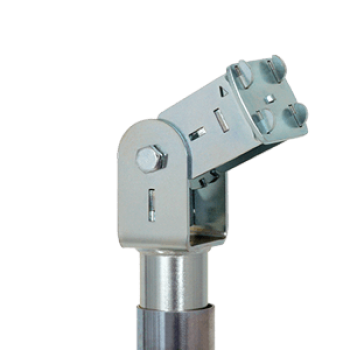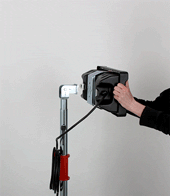 With this system light fixtures can be attached and detached to a tripod easily. Intended for quickly separated storage of stand and worklight.

Slide down the light fixture to attach it to the tripod. You only need to hold the armature.
The armature can be positioned in 9 different angles without the need of tools.
By pulling the lever downwards the connection will be released and the light fixture can be removed.
There are several mounting brackets available to fit your light fixture (like our OPUS worklights). There is also a universal bracket which has two slotted holes with a center distance from 63 till 86 mm and M8 thread in the middle.