Start here composing your own model tripod Stand
Delma construction Tripod lamp stands are noted for their quality, finish and frame design. With many other makes of stands, the frame is set so low that it is hardly noticed. This leads to difficulties and unnecessary accidents when carrying activities.
The various versions of our construction lamp stands can be deployed in the commercial and industrial construction sector, or by rescue teams, or during events, together with sound installations, for heat sources, etc.
All Delma stands are suitable for Classifications 2 and 3 construction lamps and all other types of light fittings, and conform with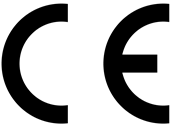 and meet European standard EN 60598 including the incline test.
The stands are fitted with one or two insulated handles for safe and easy relocation, as well as for coiling the cable. Furthermore, the stands are insulated from earth thanks to the plastic feet. The plastic feet also help avoid damage to floor surfaces.
The galvanized steel stands are supplied complete with fixing materials (pre-fitted).
Choose from more than 80 variants including quick-change systems and heights ranging from 0. 58 m up to 10 m (specials on request)
Optional:
Extra plastic handgrip (K 0030).
Bar for fitting multiple lamps (see category Accessories).
Custom designed fixings.
Some product photos:
Application examples:
Step 1 of 3
Choose your desired minimum and maximum height
Please click one of the options below to proceed to the next step